As the holidays approach, many of our foster kitties are yearning for a new forever family to celebrate with. All they want is a loved one (the more the merrier) to snuggle with! If you are looking for a sweet and playful teenage cat to lighten up the cold winter days, we might just have the right one for you: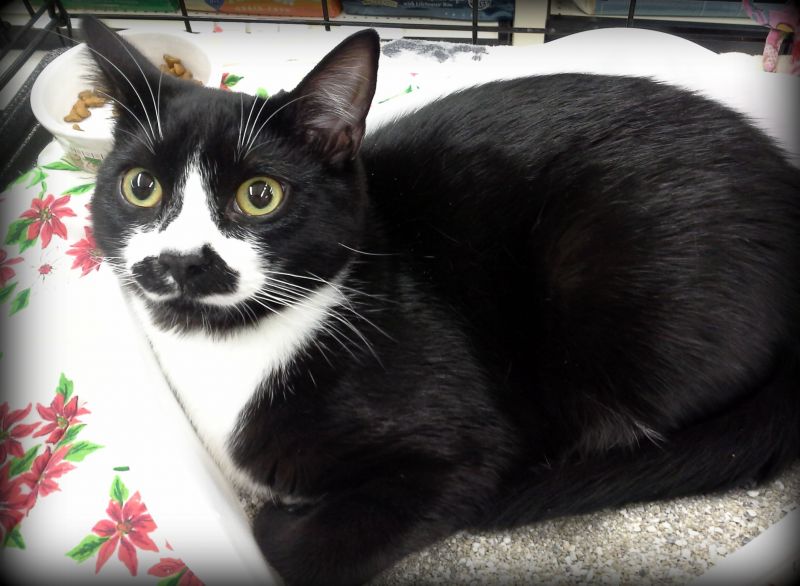 MITTENS:
 what a sweet kitten this little boy is. He enjoys his life playing with his toys, curling up for warm cat naps and food. He is a very well behaved little kitten and knows where his litter box is. This little fella has a warm and soothing purr. He loves being with you. Mittens will do fine in a home with a friendly dog or another friendly cat. He would like a long and happy life with a very loving family!
MOOSHI- A home to last forever!
Hi, my name is Mooshi which means Hello! I am the most beautiful "special needs" tabby girl! 
Yes, Mooshi is a "special Needs" kitten. When she was a baby kitten she and her sister were exposed to a toxin which affected their vision. First the wonderful things Mooshi can do: She can love and love you, catches her favorite mouse toy and toss it about. She gets along with other friendly cats and non chasing dogs. She is a gently girl, quiet and social. She has a favorite perch where she settles in and watches the activity in the room. She jumps for a toy or a feather mouse. She will sleep with you on the bed or sit next to you on the couch.
The effects Mooshi has due to her vision and what she can't do. She does not jump up on counter tops. She can not track a fly or a lazer light. There are times where he will bump into vertical gates or close range onjects. She does not jump a baby gate because her depth of vision is limited.
Her new home should be mindful of her limitations and make sure her home is safe. Children running at her or through the room will cause her to duck and cover, which is normal.
I couldn't ask for a better foster kitten to have around as she is not a bother, nor a hassle, nor a problem. She is an amazing girl with a big heart.
For more information on these wonderful cats, please
contact us
. You can also fill out an online application under "
Adopt
" for specific cat(s). Once we have your application we will contact you promptly to set up an introduction and/or visit.